The Skylight Calendar
Select your Calendar size
15" Diagonal

Pick your price
Most Popular

Save $10 with Plus Plan
$289.99 One-Time Purchase + One Free Month Of Plus
Plus Plan Includes: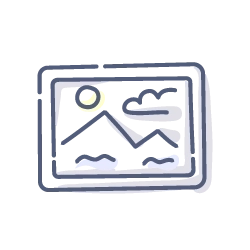 Photo Screensaver
Turn your Calendar into a photo frame when it's not in use! Upload photos with our app.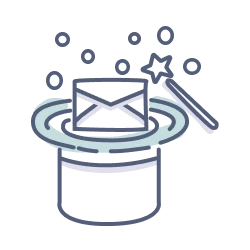 Magic Import
Forward any email or PDF from school and we'll convert it into events on your Calendar.
Your first month is free, then Plus is $39/year (that's just 11c/day)!

Pay full price with no plan

Standard delivery in 5-7 days

Expedited delivery in 3-5 days

120-day free returns
SEAMLESSLY AUTO-SYNCS WITH:
Google
Outlook
Apple
Cozi
Yahoo
Skylight Calendar is a WiFi-connected digital display that showcases your family's schedule with extraordinary clarity, color, and brilliance. Its 15" HD touchscreen — combined with the free mobile app for on-the-go updates — helps the whole family easily plan and manage events across different views and features.
Keep the whole family organized and informed with built-in features like:

Chore Chart: Encourage healthy habits and autonomy with the interactive Chore Chart that transforms routine tasks into rewarding accomplishments.

Color Coding: Assign each family member their own color, making it simple for everyone to see who needs to be where and when. 

Mobile App: Manage and access everything on your Skylight from anywhere with the mobile app. 

Custom Lists: Streamline and manage tasks, to-dos, and groceries with custom lists that the whole family can access directly on the device or on the go in the free mobile app. 

Meal Planning: Display your family's meal plan and never answer "what's for dinner?" again.

Customized Views: Adjust font size and toggle between day, week, month, and schedule view.

Weather: Stay prepared with precise weather forecasting for the exact time and location of your events.

Share Access: Invite your spouse, co-parenting partner, kids, and close friends to access your Calendar.

Sleep Mode: Ensure your Skylight screen goes to sleep at the same time each night and wakes up at the same time each morning.

100% Satisfaction Guaranteed. If you don't love your Skylight Calendar, we'll offer you a full refund.

PRODUCT DETAILS:
-Screen size: 15'' Diagonal
-Resolution: 1920x1080
-Dimensions: 15.8" x 9.9" x 1.4"
-Storage space on device: 8GB 

*International users: Outlet adapter not included. Skylight Calendar comes with a US-style plug by default.
HOW IT WORKS
Can you tell me the differences between the Skylight Calendar and Photo Frame?

How do I get my events onto my Skylight Calendar?

How do I sync my Google / Outlook Calendars?

How do I sync my Apple /Yahoo / Cozi / Readdle 5 Calendars?

Does Skylight Calendar run on battery power?

What calendars can I sync with Skylight?

How do I share events to my Skylight?

Can you add an event to multiple Skylights at once?

What other features does Skylight Cal have?

Does Skylight support chore charts & lists for multiple people?